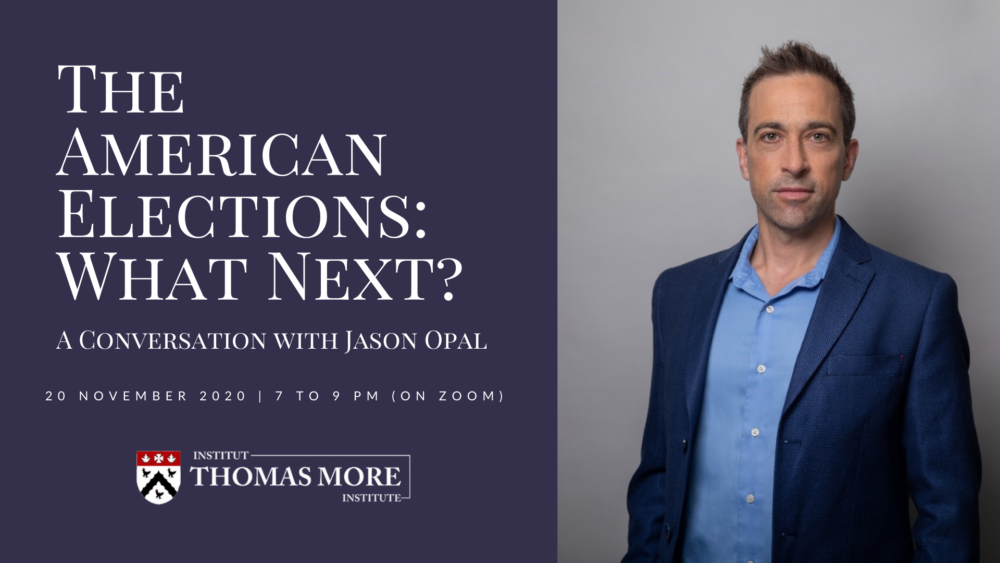 The Thomas More Institute is pleased to present an evening of conversation with Professor Jason Opal on the recent American elections. This will be an opportunity to probe the significance of the results not only for various constituencies that make up the American Republic, but also for Canadians, who share the destiny of this continent. What can Canadians learn from what has taken place over the last twelve years in the American political experiment? How fragile is the US republic? Is democracy itself in danger?
Jason Opal is an Associate Professor in the Department of History and Classical Studies at McGill University. Having completed studies at Cornell and Brandeis in American political history, Professor Opal is the author of Avenging the People: Andrew Jackson, the Rule of Law, and the American Nation.
The Thomas More Institute is a secular, liberal arts academic institution that offers university-level discussion courses as well as other opportunities for lifelong learning.