TMI operates at a deficit so as to keep course fees low and participant accessibility high. To help you understand the impact of your valuable donation:
$100.00 – Supports one senior's involvement with the Seniors Outreach Program!
$500.00 – Supports the annual training of one TMI volunteer!
$1000.00 – Supports the reading material production of one course!
$2000.00 – Supports one full-time credit-student for a full year's worth of TMI courses!
$5000.00 – Supports the costs of one TMI course!
If you would like to sponsor a course in your name, or the name of a loved one, please contact our Executive Director, Madeleine Colaço, at mcolaco@thomasmore.qc.ca for details!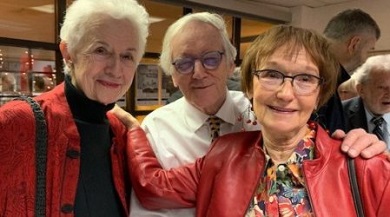 If you wish to provide additional funding for our programming, please consider:
$10,000.00 – Supports TMI's yearly costs for technological initiatives (i.e. Zoom & Website)!
$20,000.00 – Supports the Seniors Outreach Program in its entirety!
$50,000.00 – Supports TMI's volunteer-training program for a full year!